Facilities
Internet
wifi access everywhere in the hostel
guest kitchen
TV channels
DVD, X-BOX, Book exchange
Common Room
Lockers
Reading Light
Washing Machine/Dryer*
Guest computer
Towels (on request)
Hair dryer (on request)
iron renting
24 hour reception
garden
Coffee, breakfast*
sports in the park*
bicycle renting
Information about the city, transportation and activities
PARKING: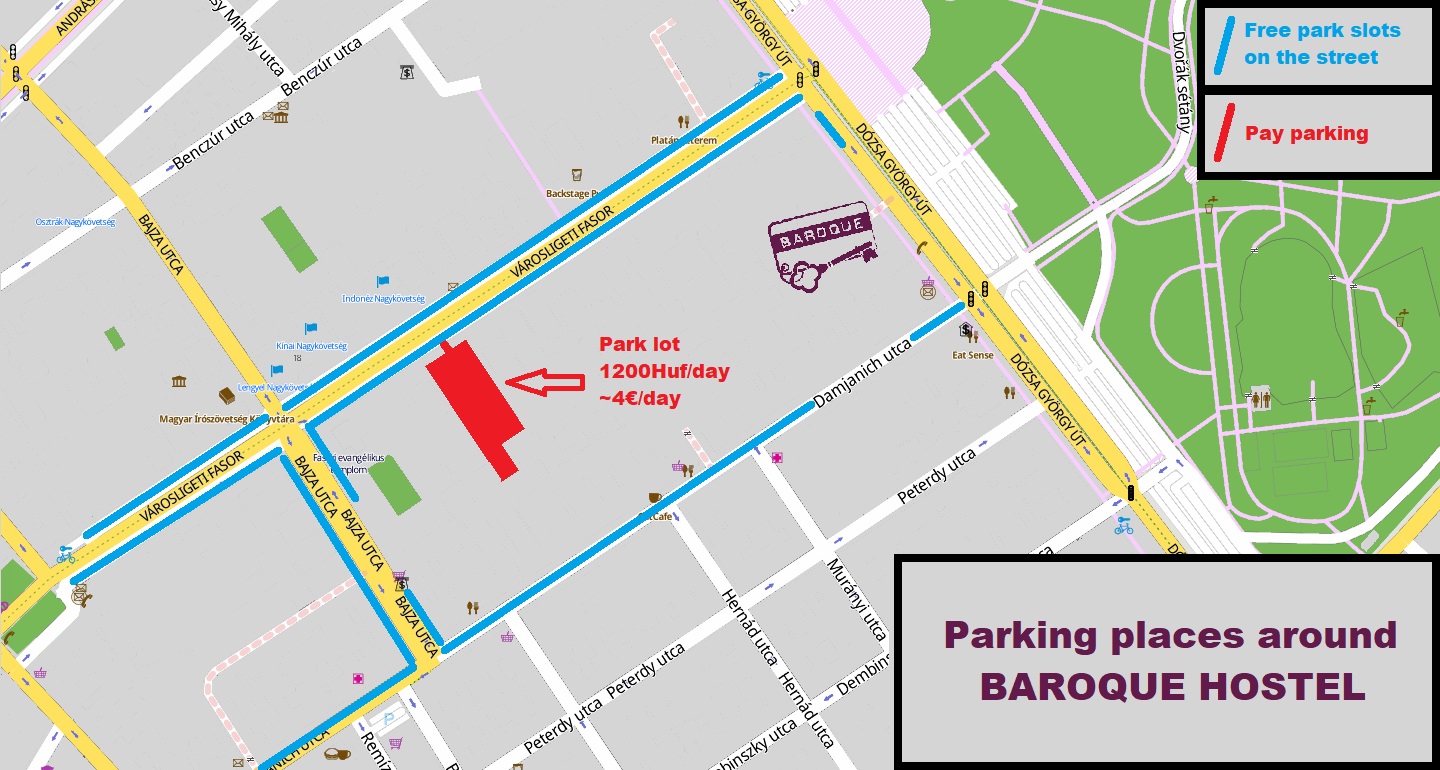 You can park on the nearby streets (Dózsa György út, Városligeti fasor and Damjanich utca) for free anytime.
Just be aware of the restricted parking areas or time and make sure you park by the Official Driving Standards!
For parking on other streets you have to pay between 8AM to 6PM on weekdays only. The parkometer accepts only HUF coins!
From 6PM to 8AM and all weekend days and public holidays are free of charge.
There's a secured parking lot in Városligeti fasor 25-27. It is about 5 minute walk from the hostel. The fee for 1 day is around 900 HUF -- which is approximately 3 euros.